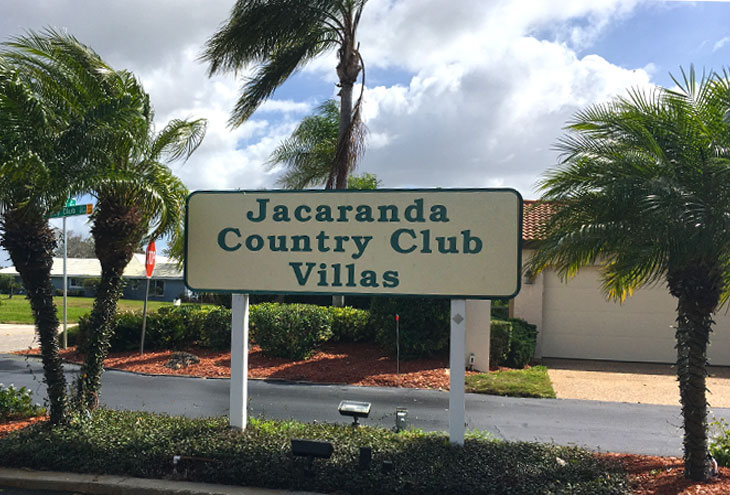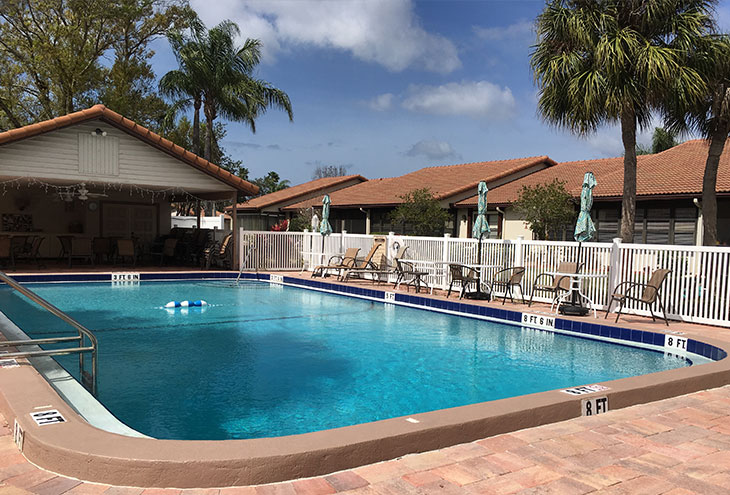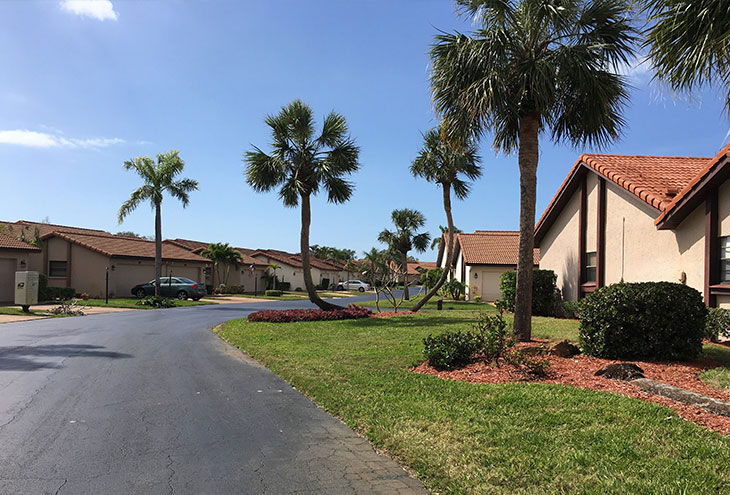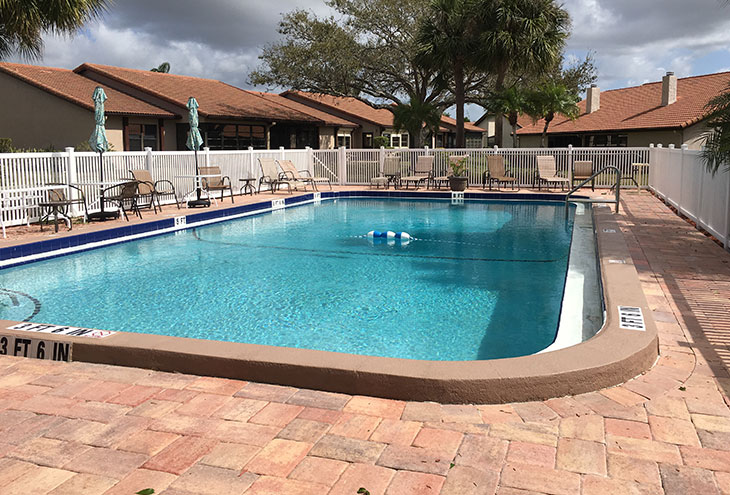 Welcome to the website for Jacaranda Country Club Villas!
COVID-19 & Pool Access
The CDC recently released information stating that the virus is remaining alive for 3 days on concrete, plastic, metal and rubber surfaces. Respiratory droplets are lasting airborne for up to 3 hours. Due to several areas of cross contamination we are highly recommending community pool closings. Examples: deck furniture, handrails, ladders, water fountains, bathrooms, gates, latches and knobs. As well many association attorneys have recommended closings in that the communities are held liable for any recreational water illnesses or symptoms.
The Board, out of abundance of caution, has decided to restrict access to the pool. Beginning Saturday March 28, 2020 the pool will be restricted to JCCV residents ONLY. No outside visitors (including family) will be permitted to utilize the facility. In addition, there are to be no informal or organized social gatherings and any food and beverages should be for personal use only. Social distancing is strongly encouraged.
Given the current circumstances, the board has regrettably taken the action to help ensure the health and safety of the residents of our community. We appreciate your cooperation.
Board of Directors
Drip Line Project
JCCV Residents,
Happy New Year to all! It is time for the drip line project to begin. Below is the notification sent last year at this time changed to reflect the affected buildings.
In an effort to mitigate the rust stains on the buildings and courtyard walkways, the board has developed a 3-year plan to install drip lines around all of the buildings in Jacaranda County Club Villas. The first phase will commence the week of January 20, 2020 and have an expected completion date no later than March 31, 2019. As we are currently on an every-other-week lawn maintenance schedule, the work on the drip lines will be conducted when the lawn maintenance crews are not present. This phase will include buildings 833-839, 841-843, 853-861, 863-869, and 871-879.
The scope of the work will include:
• Capping non-essential sprinkler heads
• Removal of unsightly stand pipes
• Moving sprinkler heads away from buildings where necessary to maintain lawn irrigation
• Installation of drip lines around buildings
George and his helper(s) will be working hard to complete this project and will have very specific tasks to accomplish. Please refrain from requesting any additional work to be done. Instead, please refer irrigation requests to me, Joe Claro, and landscaping requests to Ron Springall. We will address them as soon as reasonably feasible.
Finally, it is important to note: Drip lines are NOT "soakers"!
Drip lines are "maintainers". They will provide enough water for established plants to survive, however, they will not provide enough water for new plantings. Whenever a new plant is installed, it is the owner's responsibility to adequately supply sufficient water to establish the plant, after which the water supplied by the drip line should suffice.
Thank you all in advance for your cooperation throughout the duration of this project. Once completed we should see a much improved appearance in our wonderful community.
Joe Claro